Huntsville AL Real Estate Update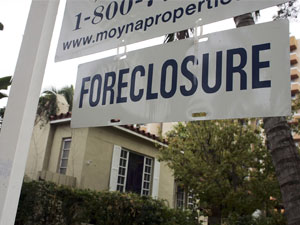 In the midst of what is being referred to in the news media as "Mortgage Meltdown 2007," Realty Trac (an online marketer of foreclosure properties) has announced that the flood of foreclosure filings showed no sign of letting up in July.
More specifically, the number of foreclosure filings in July 2007 showed a 9 percent rise over those filed in June 206 and a staggering 93 percent increase compared with July 2006. 
Read the full article here, and please remember that one of the first steps any homeowner should take if they think they may be headed to foreclosure is to talk to an experienced Realtor and learn about their options.  
To learn more about the latest in the housing market and Huntsville AL real estate, please visit my website or call me today at 256-508-0211!
Comments (0)