Alabama Home Buyers Beware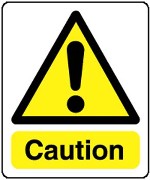 Did you know that Alabama is among a hand-full of states that does not require home sellers to tell potential buyers about problems with the house? There are exceptions, however: the Alabama Supreme Court has ruled in previous cases that the seller must disclose issues if they involve health and safety problems.
Recently, a first-time home buyer near Mobile felt she had been mislead not only by her real estate agent but also by the seller. After reportedly choosing to forego a home inspection, the new owner moved in and began to notice problems like rotting wood.
"The Alabama Supreme Court has held that Alabama is a 'caveat emptor' state, meaning that it is the duty of the buyer to inspect and make themselves satisfied about the conditions of the property they want to purchase," said Charles Sowell of the Alabama Real Estate Commission.
Your two best allies in making sure you get a good home inspection prior to making a real estate investment are an experienced Realtor and a licensed and reputable home inspector.  To learn more about Huntsville AL real estate or to get a referral to a local home inspector, please call me at 256-508-0211 or visit MoveToHuntsville.com.  To receive a complimentary home value analysis, please click here.
Comments (0)