Huntsville AL Real Estate Tip: Questions To Expect From Your Lender
Before lending you a large sum of money to purchase a piece of Huntsville AL real estate, it is understandable that your lender will want to know a little bit about you and your ability to pay back the loan. If you are a first-time homebuyer, or if it has been a while since you last spoke with your lender, it is helpful to be prepared for some of the questions you may be asked and to have some responses in mind. Below are some general examples of questions you may expect to hear when applying for a home loan: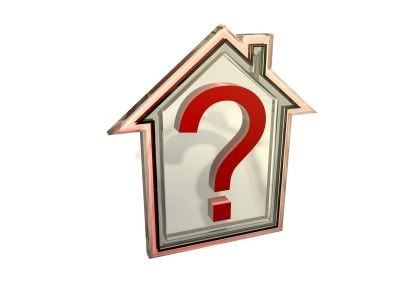 Employment and Income
•  Where do you work?
•  How much do you make?
 
•  How long have you been at your job?
 
•  How is your income derived — steady salary or irregular income? (if it's the latter, plan on providing more details so that you get a favorable interest rate)
Outstanding Debts
•  What recurring debts do you have?
 
•  How much do you pay a month for auto loans?
 
Credit cards?
 
•  How much of your monthly pretax income do these debts consume? 
Cash Reserves and Assets
•  How much money do you have in the bank?
 
•  How much will be left after you pay your down payment and closing costs? 
Down Payment
•  How much money are you putting down?
 
•  Is this your own money? A gift? A nonprofit agency grant?
 
Loan Purpose
•  Is this mortgage for a home buy or refinance?
 
•  If it's a refinance, do you want to take cash out at closing to pay off other debts? 
 
•  If so, how much?
Property Use
•  Do you plan to live in the house?
 
•  Is it investment property? 
Property Type
•  A condominium?
 
•  A duplex? 
In order to get the best possible interest rate and gain the trust of your lender, you will want to be able to prove that you've had steady employment (preferably with the same employer or in the same line of work) for two or more years. You also want to avoid making any major purchases before applying for a loan – if a lender sees that you've just purchased an automobile last week, your debt-to-income ratio goes up and your ability to pay down a home loan goes down.
It is preferable to be making a down payment of at least 5% of the sales price with your own money and to prove that you have at least two months' worth of mortgage payments in the bank; however, there are many programs such as Fannie Mae that require much lower down payments.  
To learn more about investing in Huntsville AL real estate or for a referral to a reputable lender, please call me at 256-508-0211 or visit MoveToHuntsville.com. You may also sign up for automated emails of new listings at HuntsvilleHomeHunter.com.
Comments (0)