Helpful Hints For Moving To Your Huntsville Home This Summer
Many families make their "big move" during the summer months, and although relocation can be stressful, there are some steps you can take to make moving to your Huntsville home more enjoyable.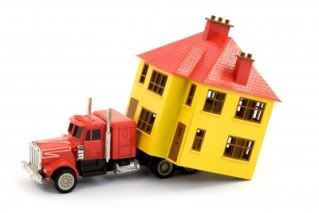 1. MAKE RESERVATIONS EARLY
            a. Arrange for a moving van or rental truck EARLY! Hopefully, you have already done this as summer is the busiest season for both services.
            b. Book hotel rooms if an overnight stay will be necessary.
            c. Make transportation arrangements (plane, train, bus, taxi)
            d. Need pet accommodations in either location? Reserve space NOW!
            a. Gather all moving materials you will need–include boxes, packing tape, scissors, newspaper, bubble wrap, and marking pens.
            b. De-clutter and clean out. Now is the time to recycle or discard unneeded items so that you don't have to pack them or pay to transport them to your new location–where you won't need them either!
            c. Label each packed box clearly as to contents and identify which room in your new Huntsville home.
3. FOLLOW THE PAPER TRAIL
            a. Cancel newspapers, lawn service, and the like.
            b. Notify banks and utilities of your move.
            c. Gather school and medical records to take with you and/or arrange for them to be forwarded.
            d. Keep all important papers in a secure place and keep all moving-related documents together.
            e. Return library books, movie rentals, and other borrowed items.
            f. Transfer prescriptions.
4. PACK AN "OPEN ME FIRST" BOX
Include items you will need upon arrival at your new Huntsville home. Include toilet paper, paper towels, toiletries, a flashlight, pet food dishes, first night linens, and basic cooking/eating supplies.
5. PLAN FOR THE CHILDREN'S NEEDS
            a. Talk positively about the move and their new home. Adopt an air of adventure! Listen to their concerns and share their excitement.
            b. Encourage them to pack a separate box of things that are important to them.
            c. Arrange for supervision for them on moving day–a friend or a sitter–or, if that's not possible, give them specific tasks to involve them and have a game or two–and snacks–at the ready.
            d. Take time during the day to spend with them and soothe any anxieties.
6. DON'T FORGET THE PETS
            a. Consult with a vet about the best way to transport them.
            b. Take them to a pet sitter or boarding facility the day of the move.
            c. Bring food and water supplies with you.
7. CARRY YOUR VALUABLES AND MEDICATIONS WITH YOU
8. TAKE TIME TO EXPLORE YOUR NEW SURROUNDINGS
            a.. Discover parks, libraries, pools, and sporting facilities
            b. Visit the children's new schools.
            c. Get acquainted with neighbors.
            d. Take a deep breath and RELAX. The worst is over!
Comments (0)